I just made my first $4 on Programming Perl. O'Reilly Media just moved to a monthly (instead of quarterly) royalty report and payment. Now I get to the reports at the end of each month, although it's for three months back. Royalties come three months after so booksellers have time to track inventory, send money back, and more troubling, return books they don't want anymore.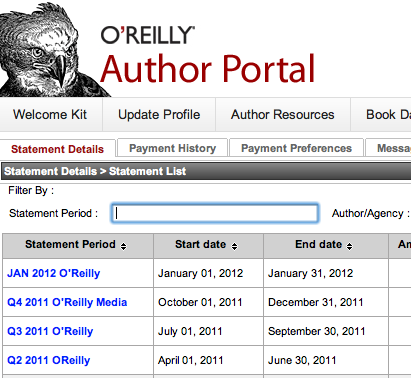 Programming Perl was officially available in March, so I won't see any significant money until the end of June. However, it looks like some people bought the ebook version directly from O'Reilly so they've already delivered those and taken the money. I can get those royalties now. That's $4.20.

Things are looking good for the Camel.